Greece
Greece is the birthplace of western civilization. It has a history that dates back so far that it can be difficult to comprehend. When the age of places or objects are labeled in terms of BC...you'd have to add another 2000 years to understand how old it really is. And again, sometimes you still cannot comprehend. But that's OK, because many things are still there for people to experience the history of Greece and absorb what we can in our own ways. If that's too much to absorb, well, just experience and enjoy Greece for the beautiful places it offers to the world today.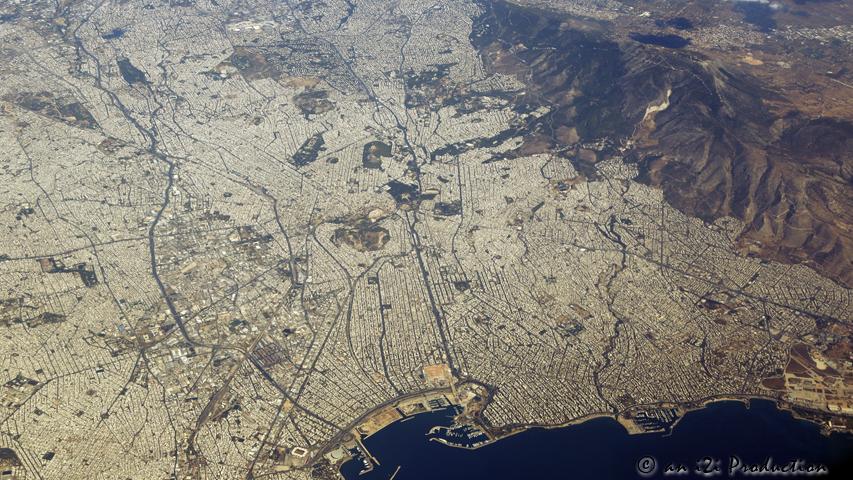 Athens from 25,000 feet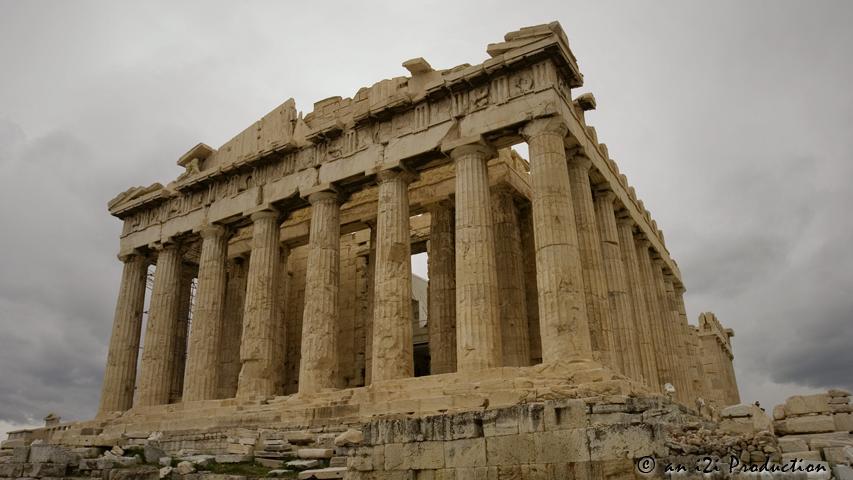 One of the famous icons of the world - the Parthenon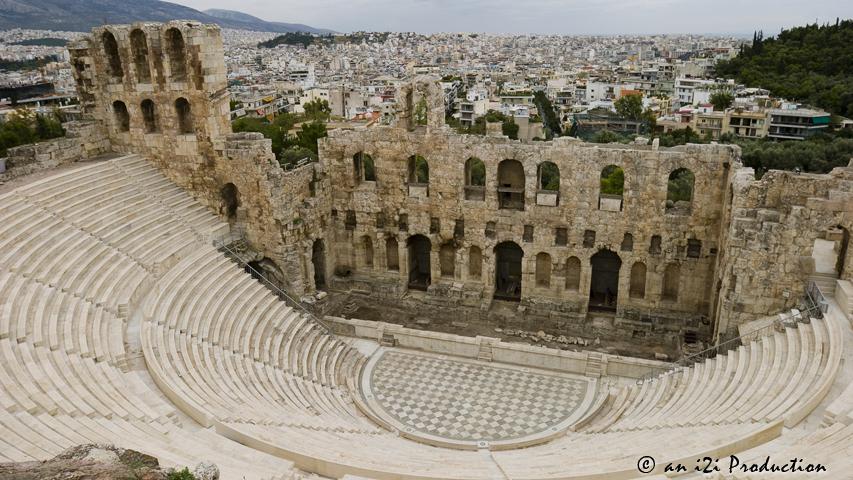 Odeon of Herodes Atticus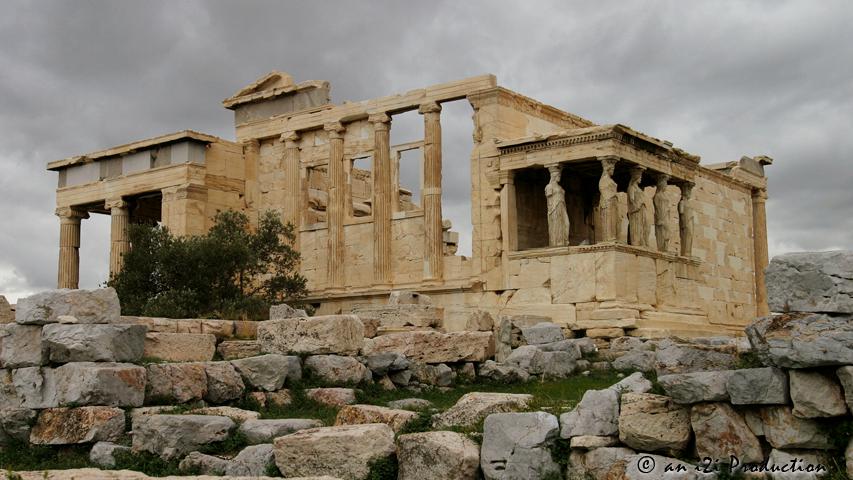 Erechtheion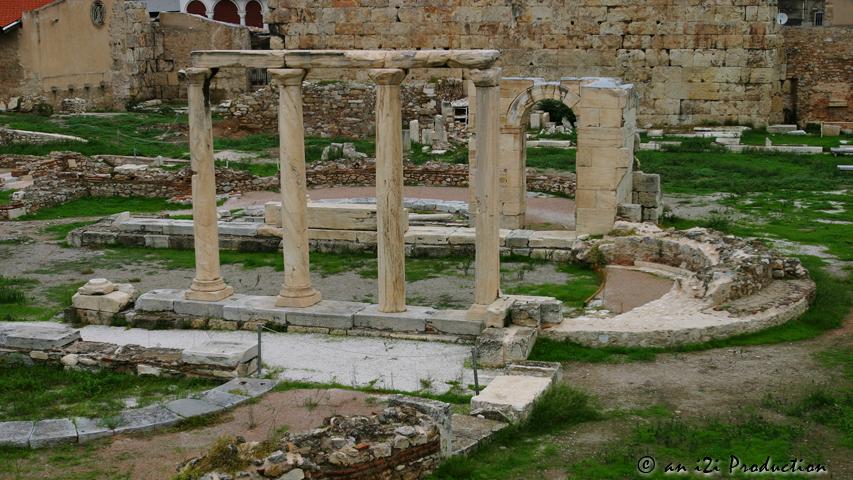 Another ruin within the modern Athens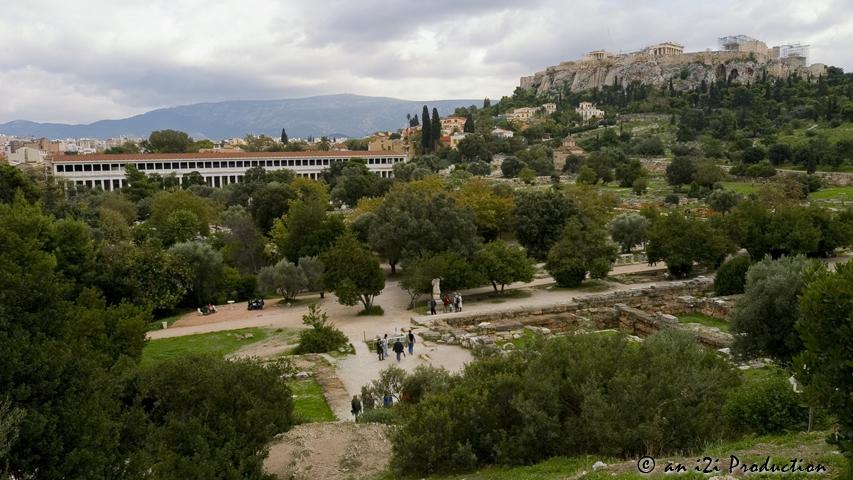 Archea Agora Athinon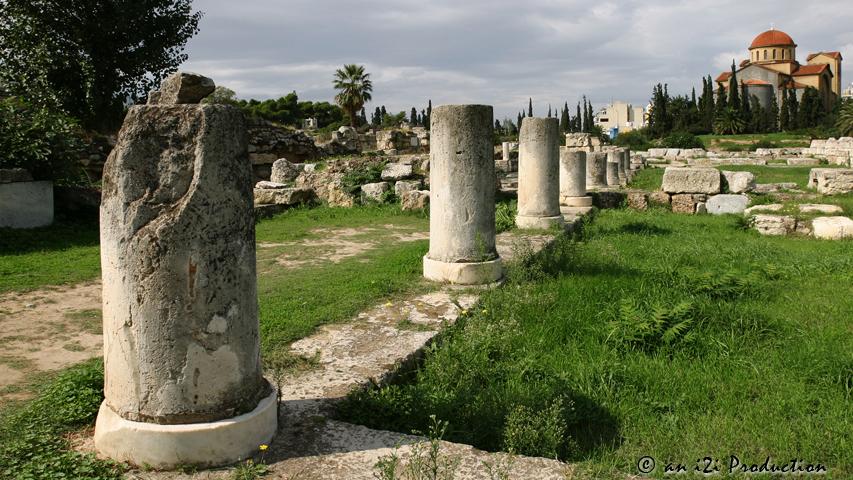 Kerameikos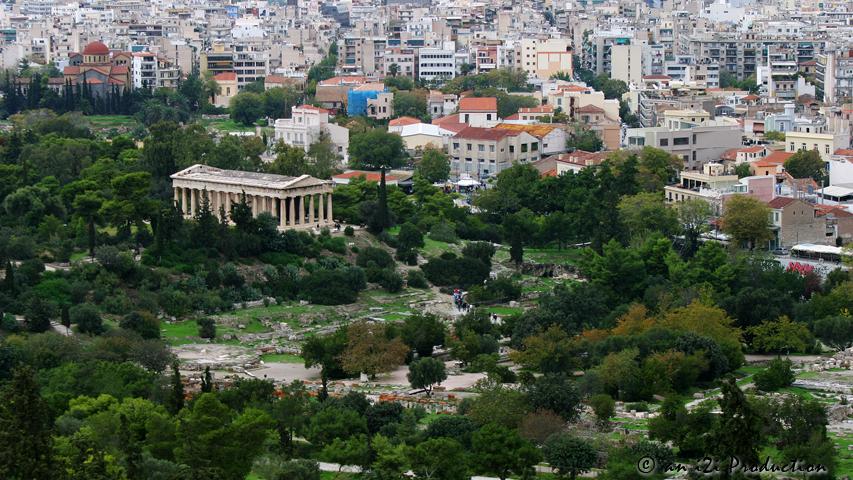 Temple of Hephaestus shadowed by modern Athens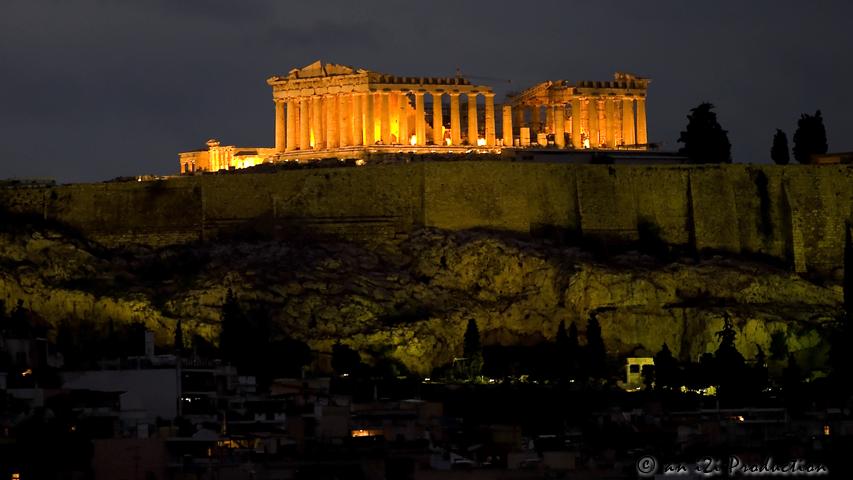 Acropolis at night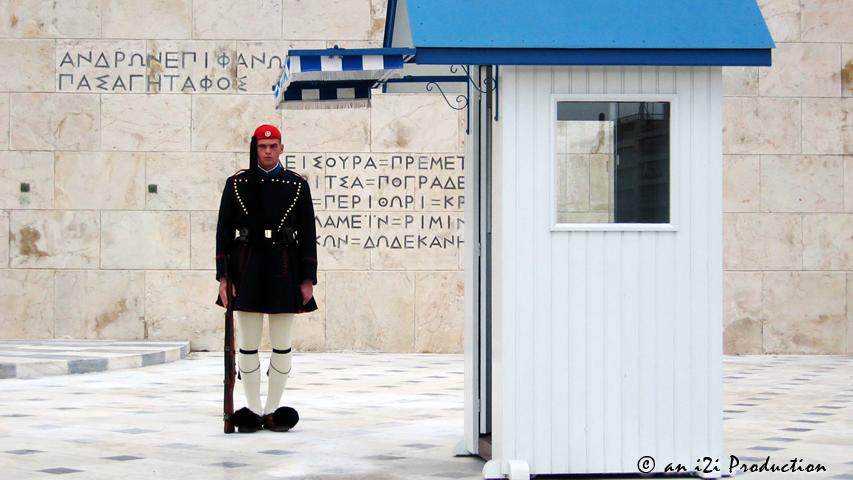 Guarding the Tomb of the Unknown Soldier in Athens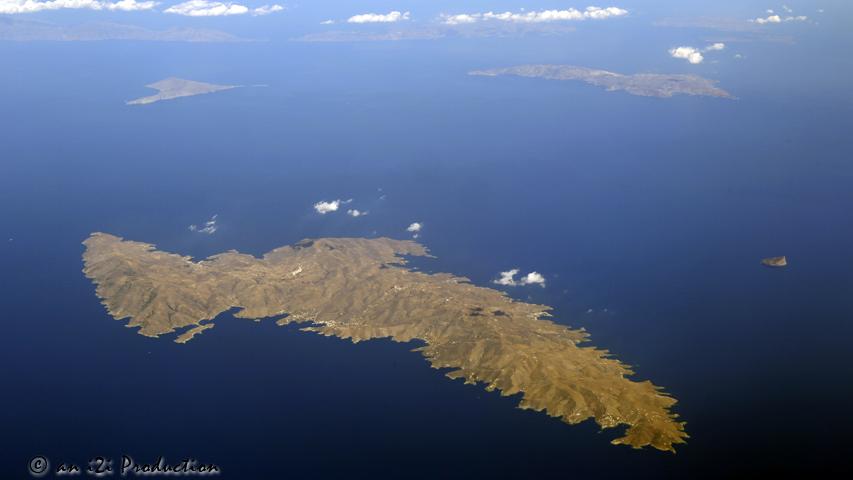 Greek Islands of the Aegean Sea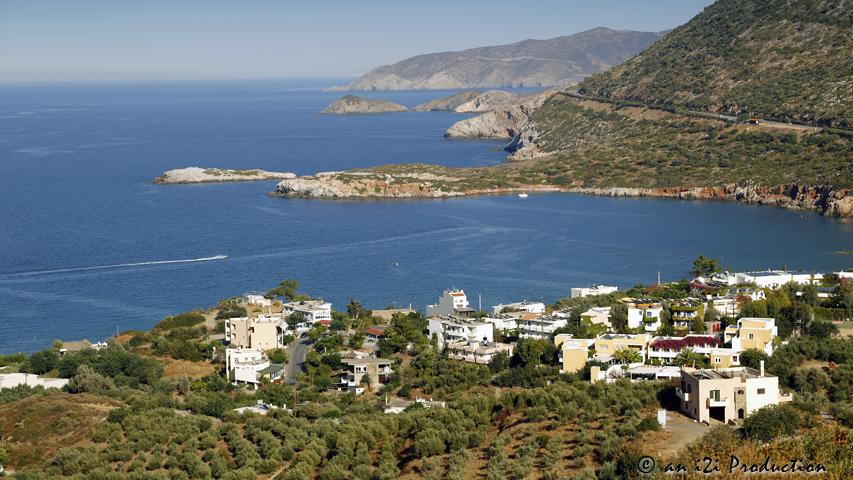 Northern central coast of Crete Island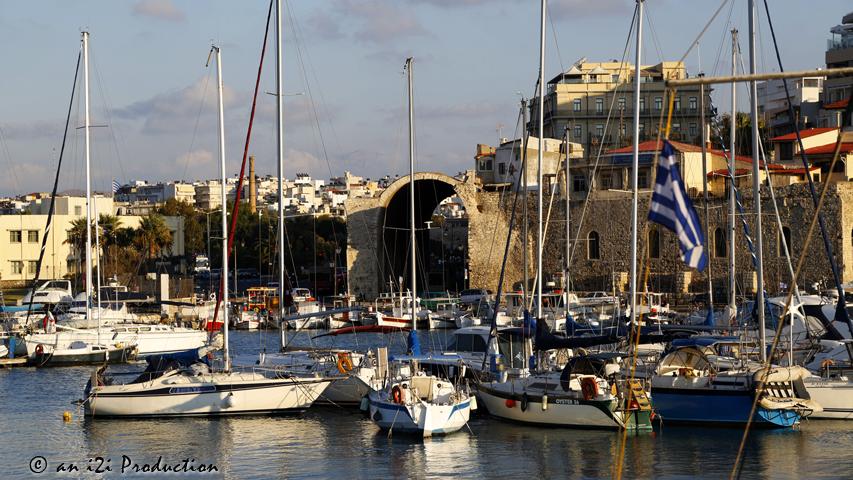 Heraklion, Crete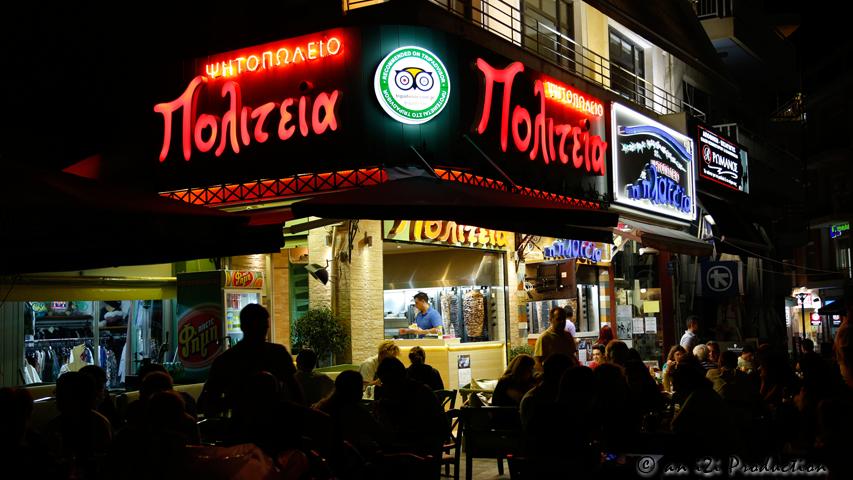 Everyone is out on the town in Heraklion on a Tuesday night!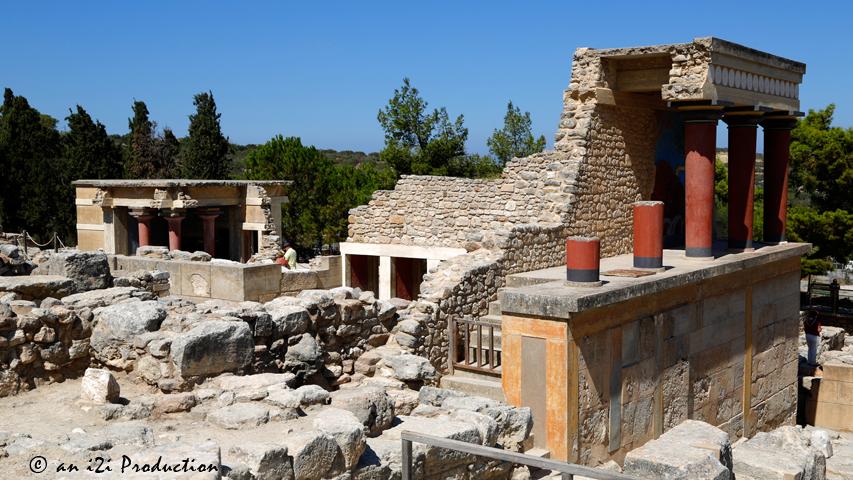 Knossos, Crete - It dates between 7000 BC and 1100 BC...Not that old!?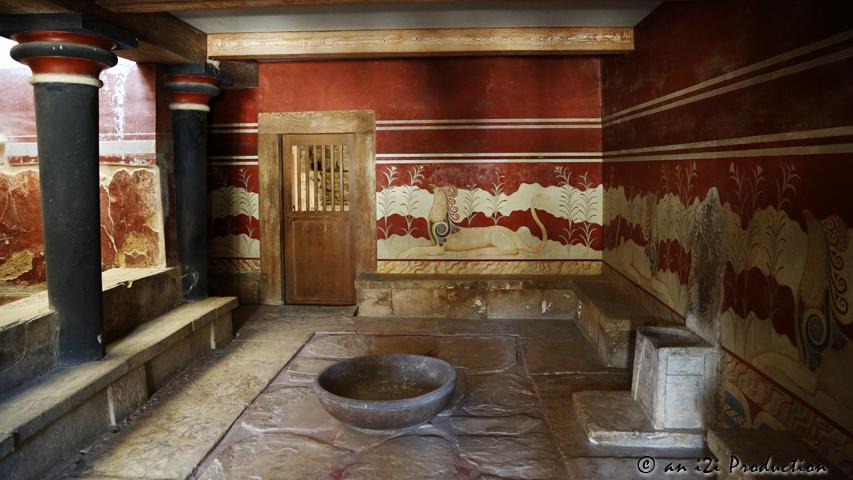 The Throne Room of Knossos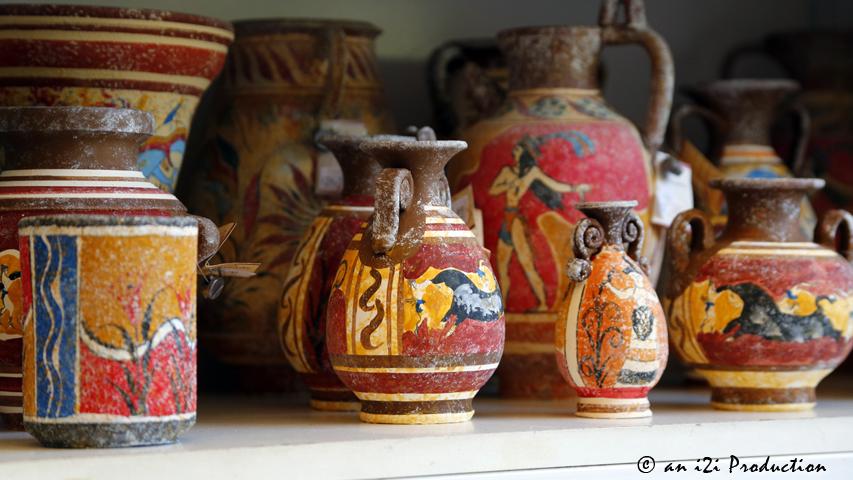 Modern replicas for tourists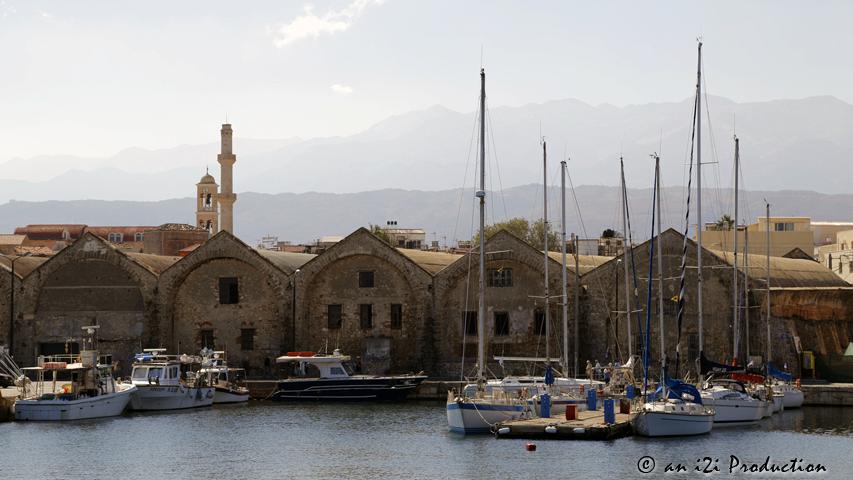 Venetian Port of Chania, Crete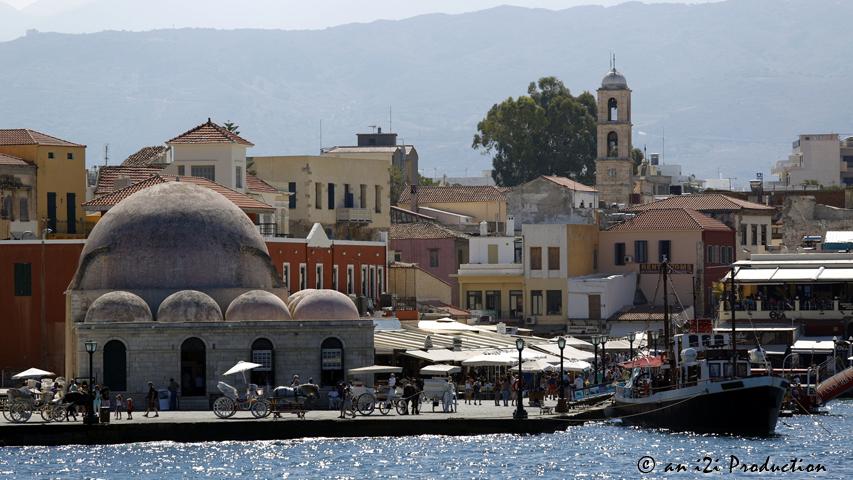 Old Town Chania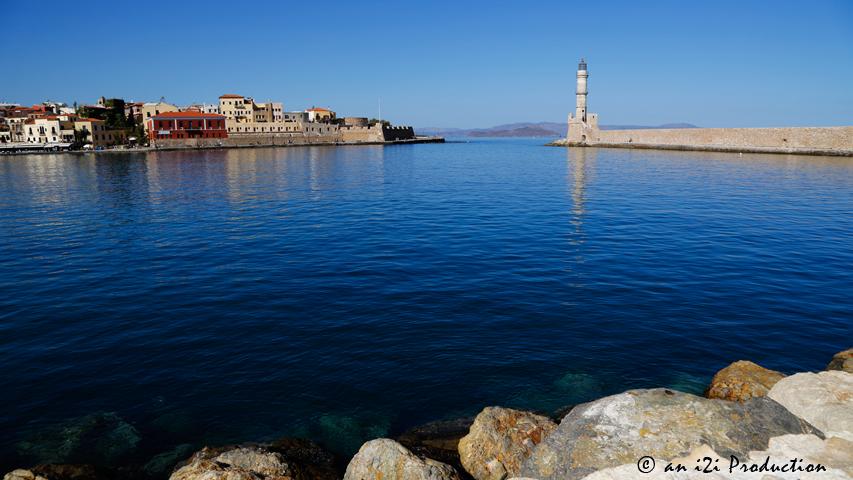 Lighthouse and seawall of Chania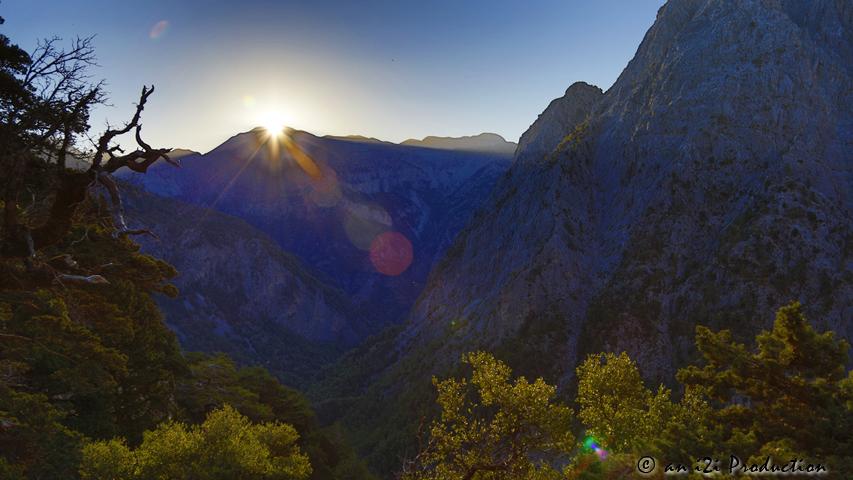 Sunrise over Samaria Gorge - Europe's longest gorge of 16km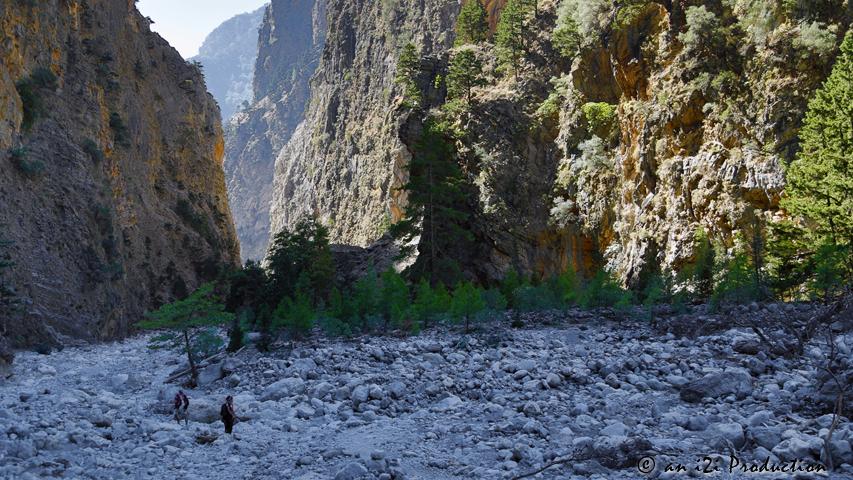 Finding the way out of the Samaria Gorge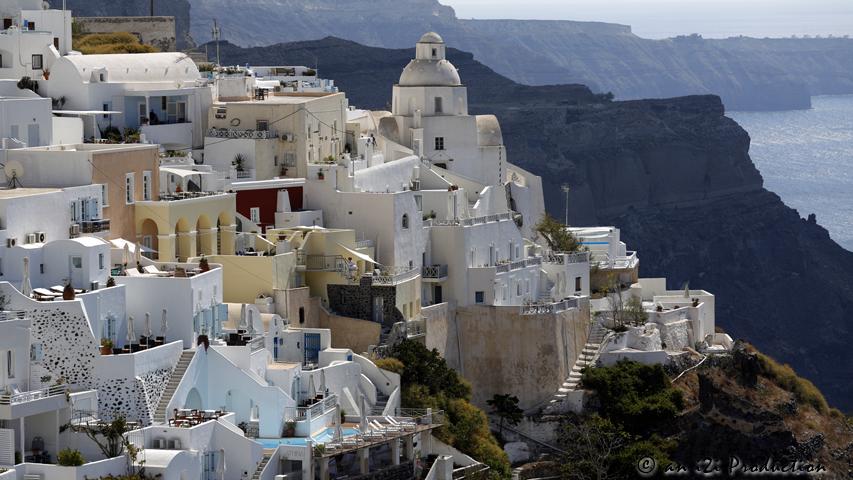 Thira, Santorini Island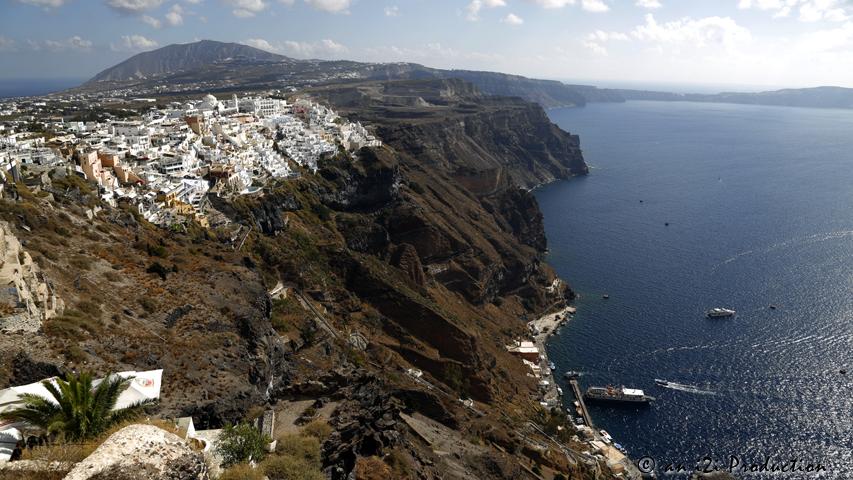 A breathtaking view of Thira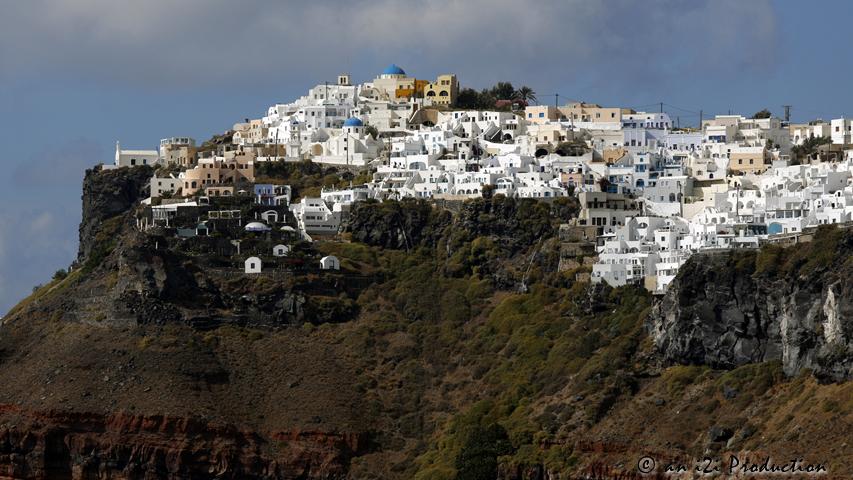 Imerovigli, Santorini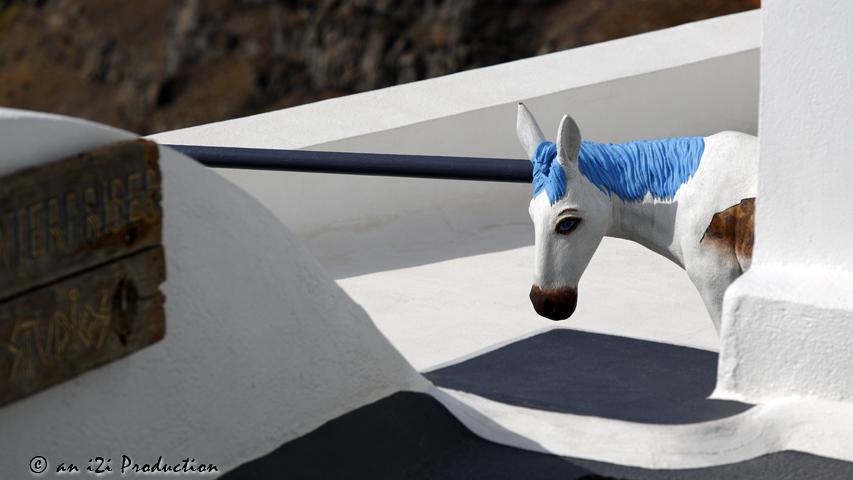 Rooftop decoration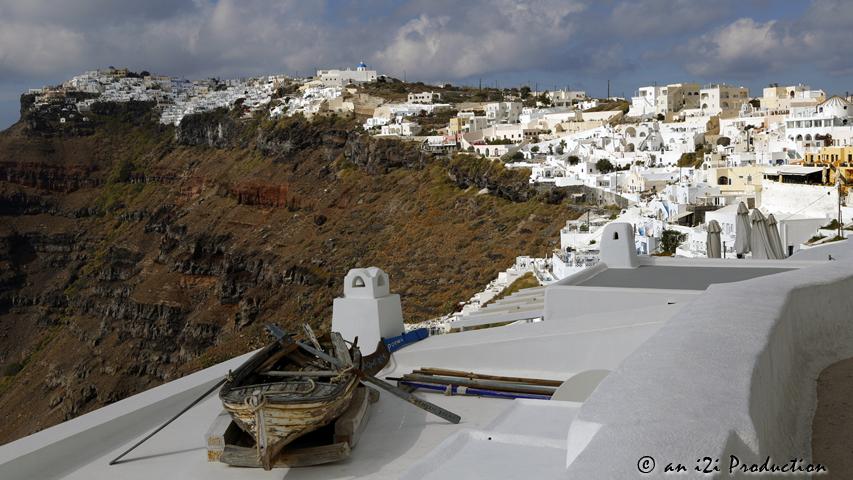 How did this little boat get here?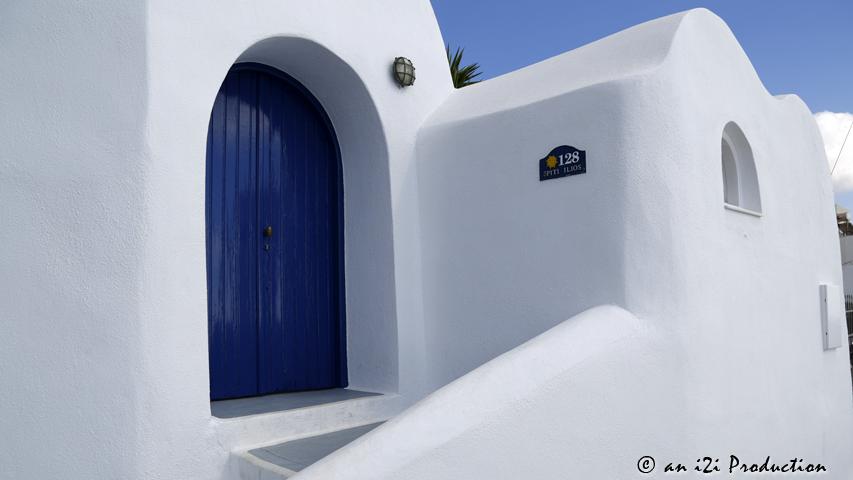 Typical Santorini architecture...simple!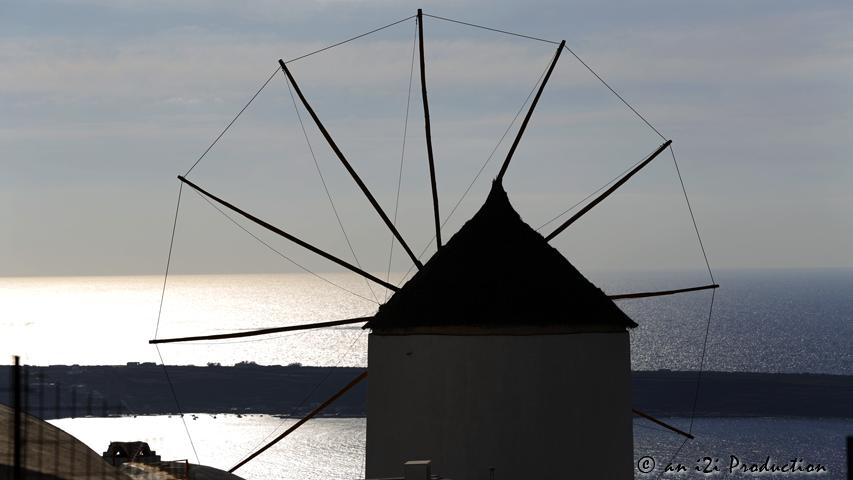 Looking west from the windmill of Oia, Santorini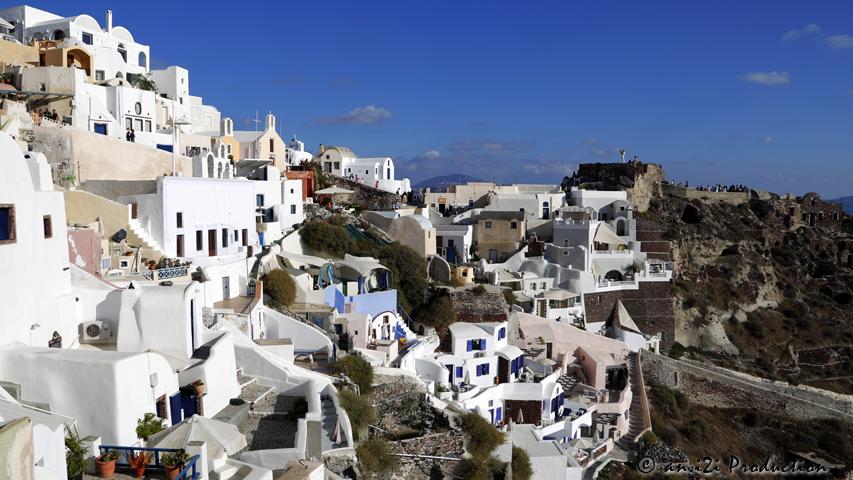 No such thing as tract homes here...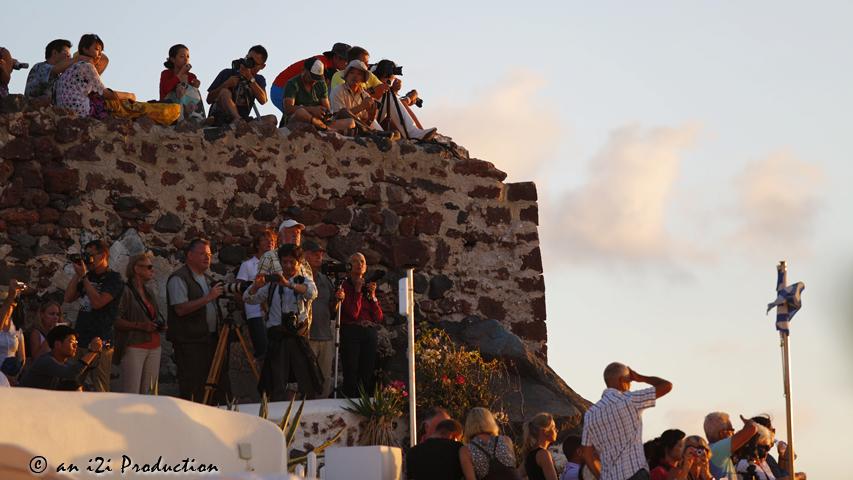 People from all corners of the world come to experience the sunset in Santorini...Oh, and to take a picture too!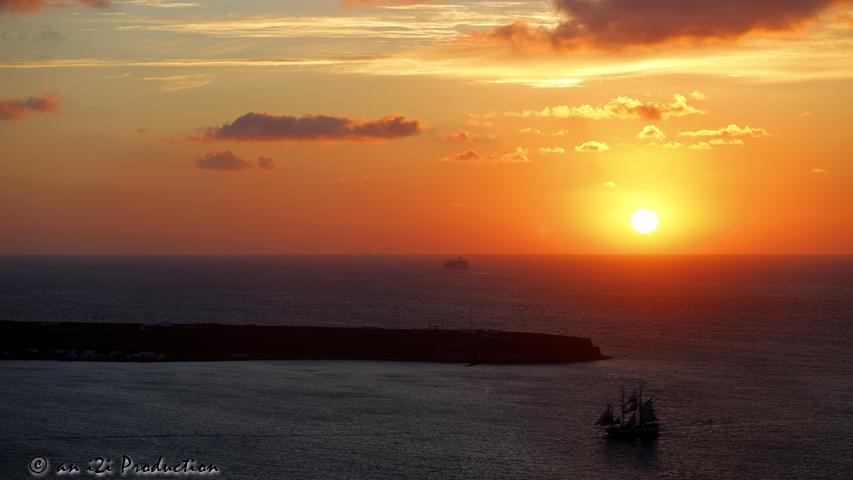 Under the same atmospheric condition, sunset is the same everywhere....Really?!?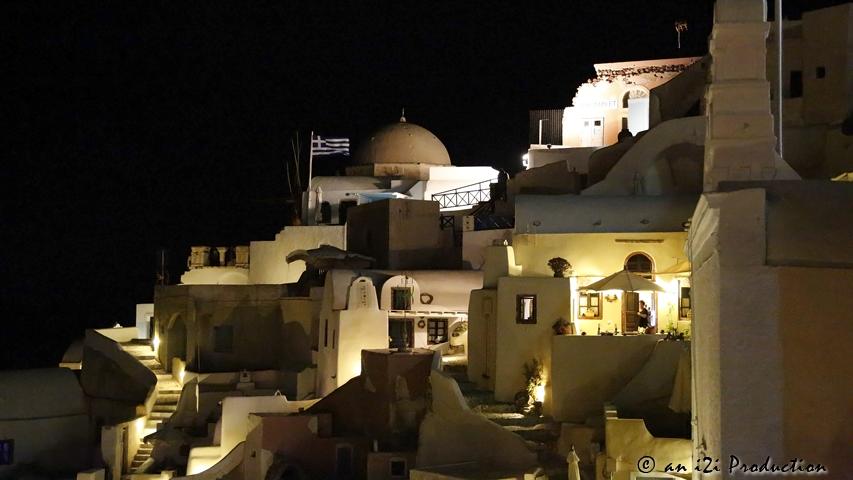 Oia at night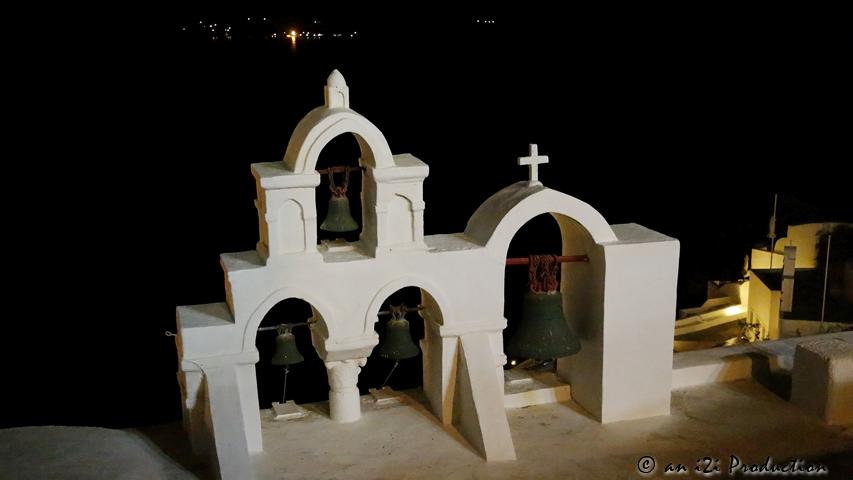 Bells of Oia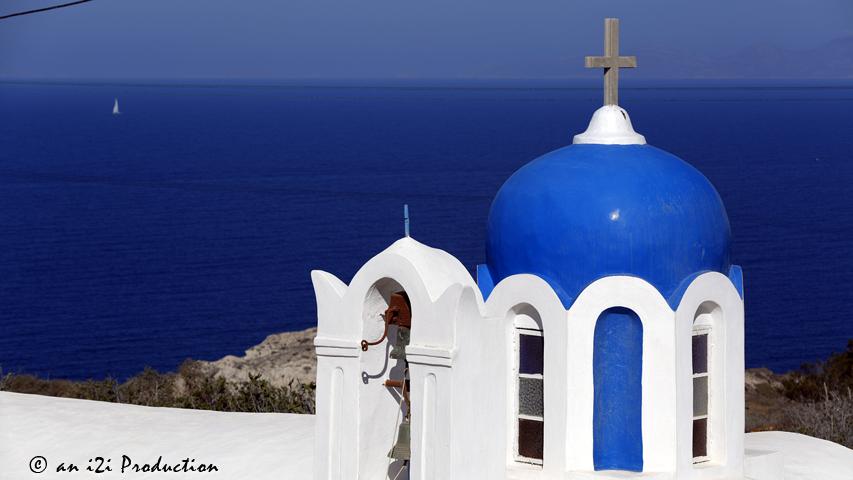 Typical blue-domed church of Santorini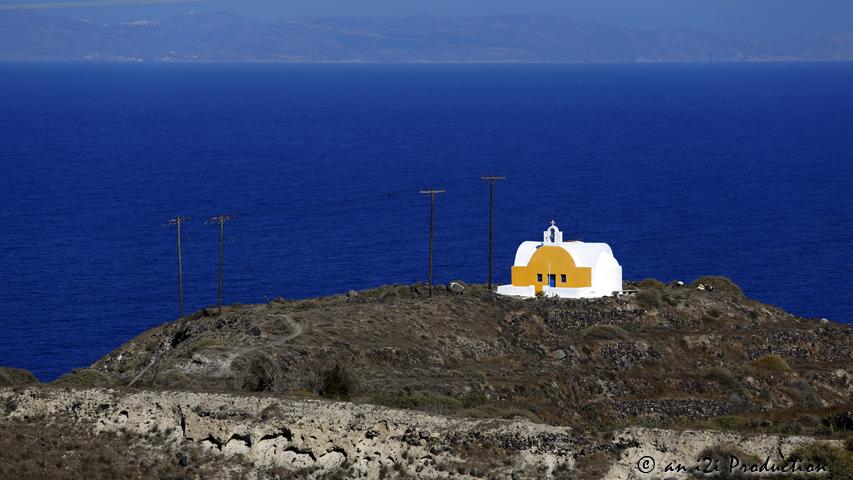 One way to stand out against the blue water of the Aegean Sea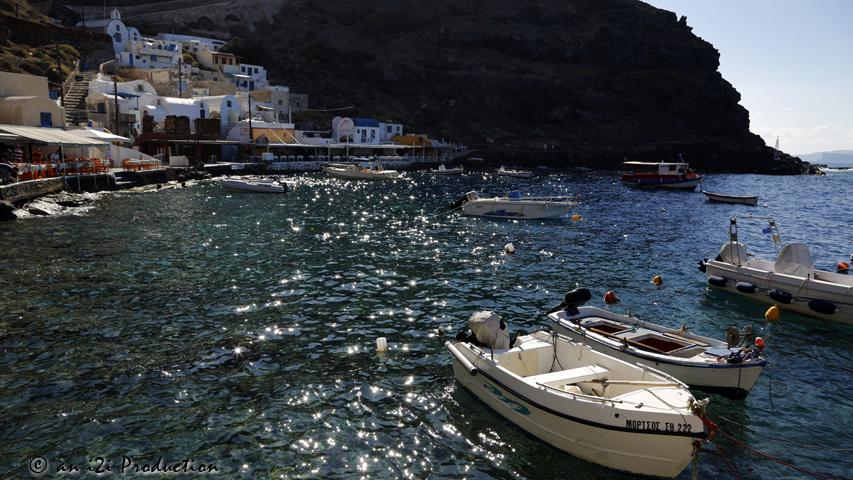 Sparkling water along the port of Oia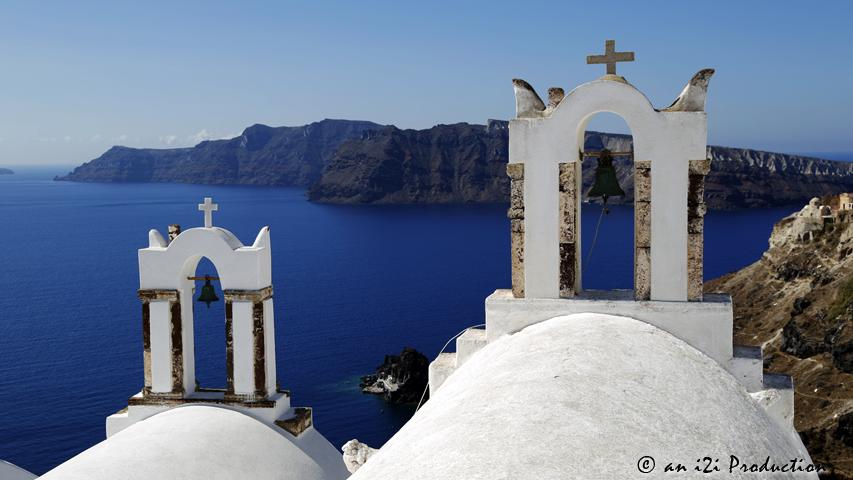 A spectacular view looking at the volcano of Santorini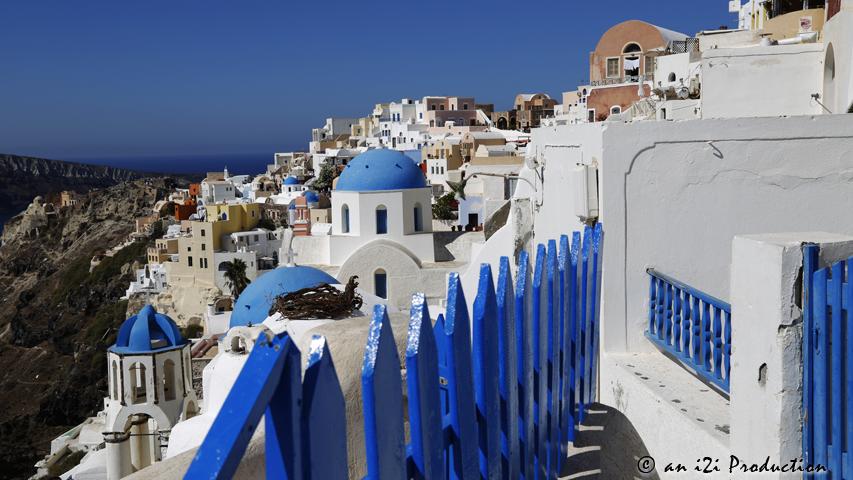 Primary blue is always in!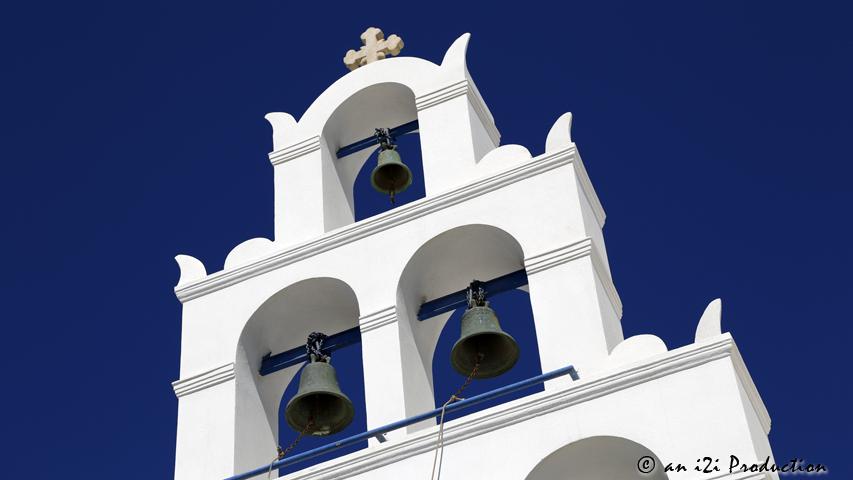 Church bells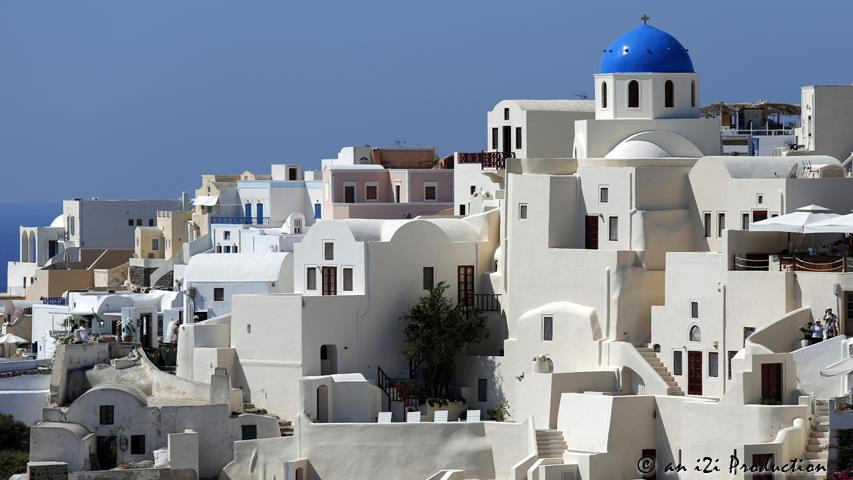 Keeping it cool with the lighter colors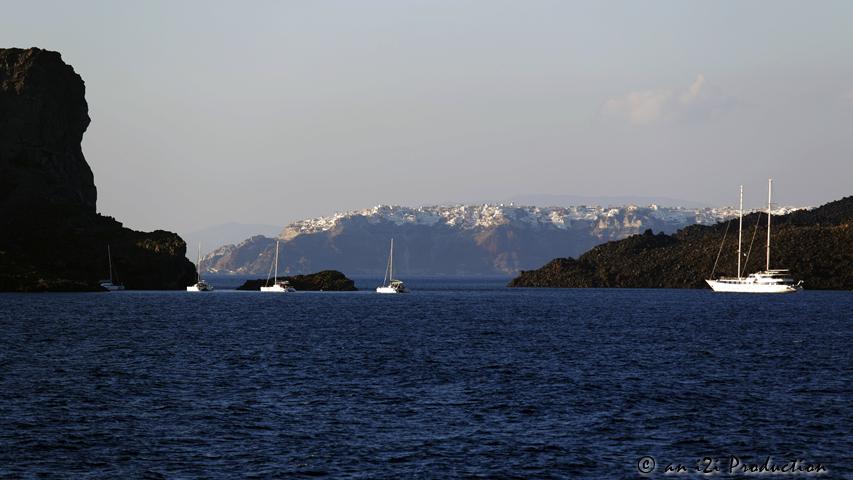 Relax and enjoy the view!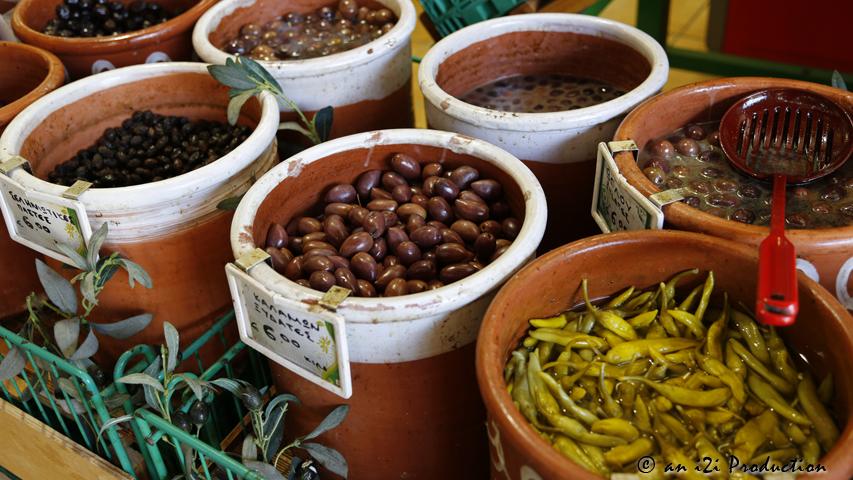 Olives anyone?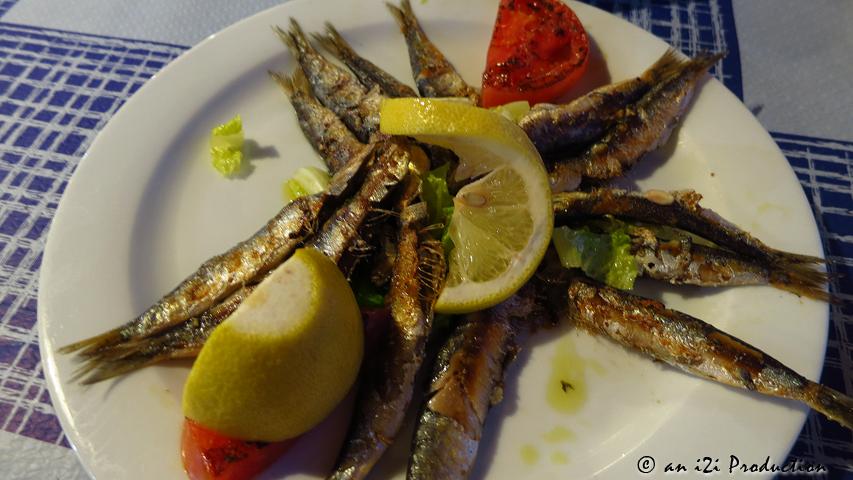 How about grilled sardines?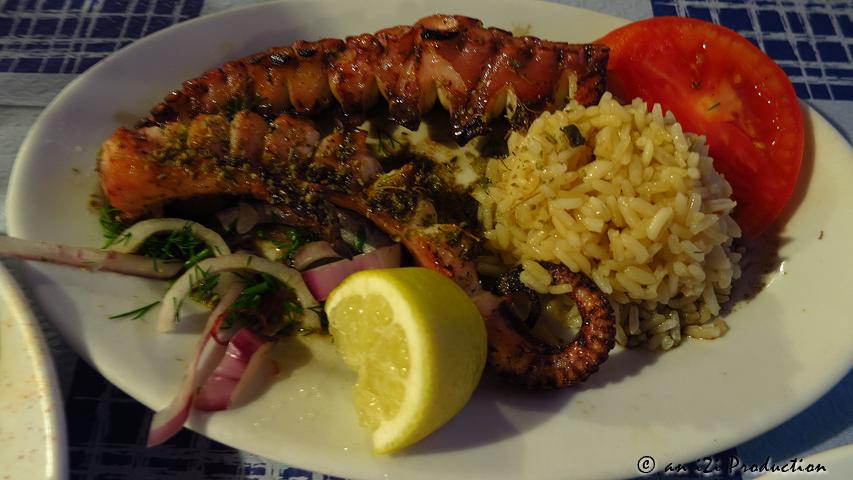 No? How about grilled octopus?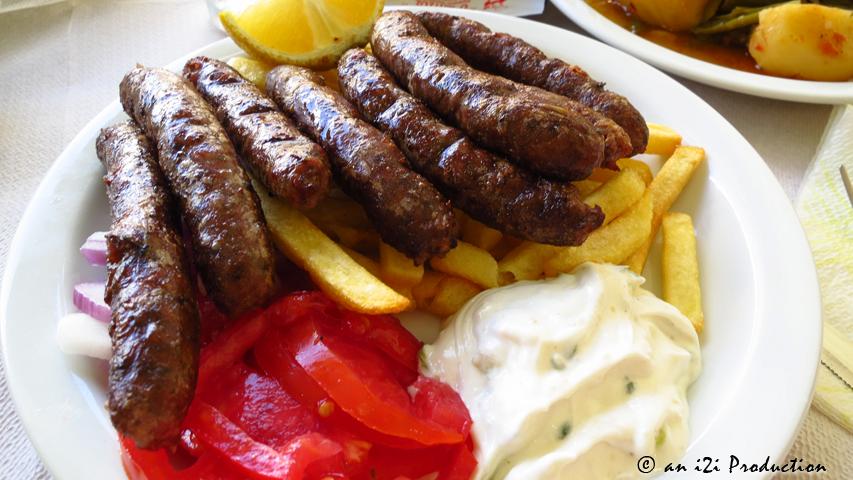 Still no? How about some delicious grilled sausages?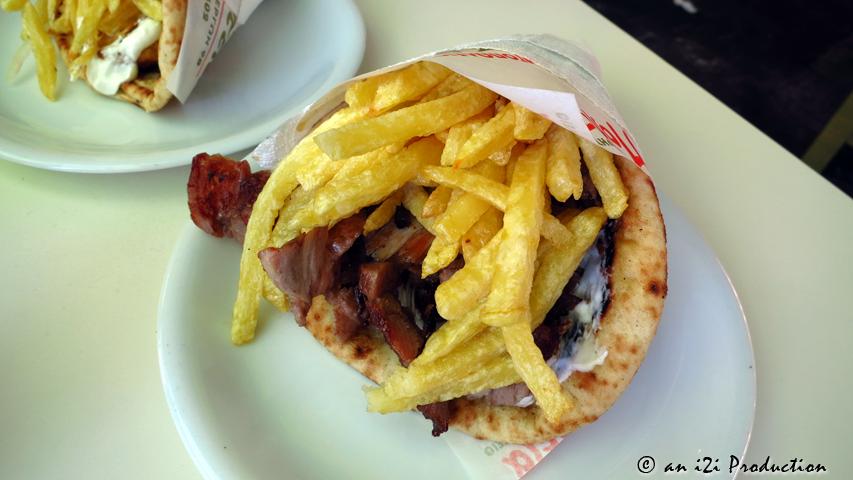 If not, just have a traditional Gyro!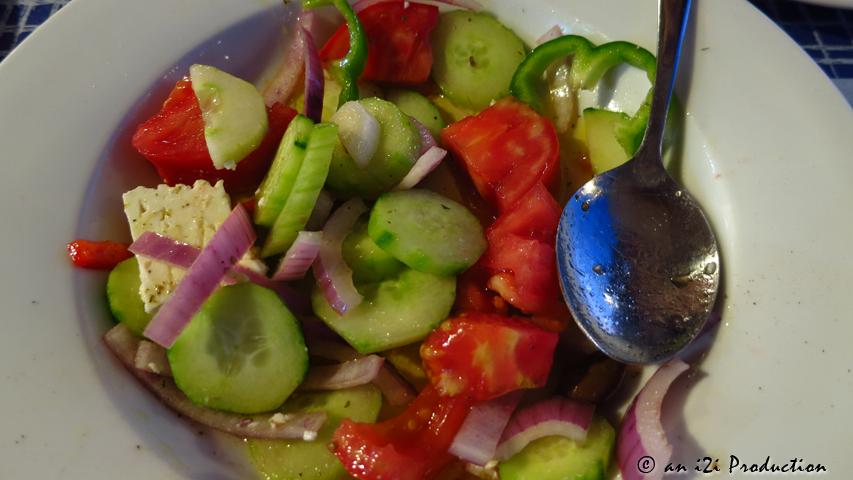 And finish it up with a nice fresh Greek salad!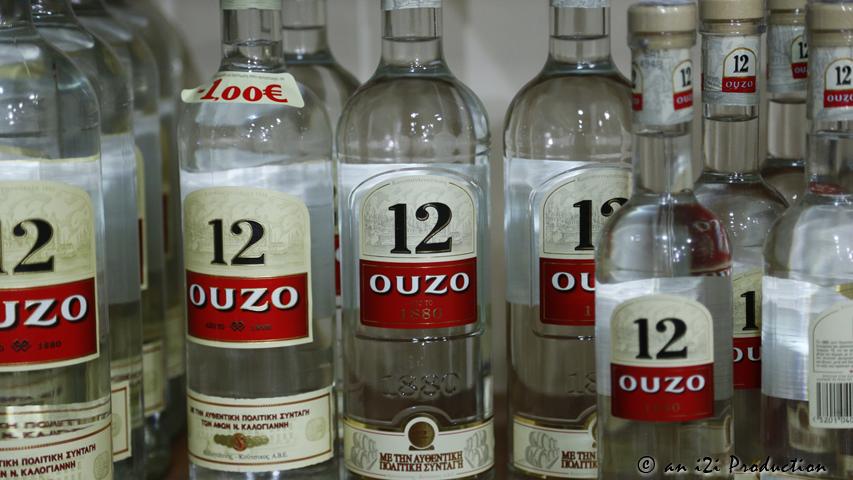 Finally, don't forget to top it off with jet fuel to wash it all down! OPA!!!
Back